Cognitive Therapy for Bipolar Affective Disorder
Study shows cognitive therapy for bipolar affective disorder helps prevent bipolar relapse.
A Randomised Controlled Study
D. Lam, E. Watkins, P. Hayward, J Bright, P. Sham Institute of Psychiatry, London, U.K.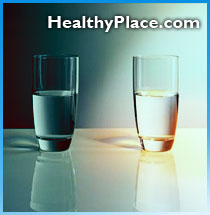 One hundred and three patients suffering from bipolar 1 affective disorder were recruited in a randomised controlled trial of cognitive therapy (CT) specifically designed for bipolar affective disorder.
The study targeted bipolar patients who are vulnerable to relapses. They had to have had at least two episodes in the last three years or three episodes in the last five years despite the prescription of mood stabilisers.
All subjects had to be taking a mood stabiliser on recruitment.
The control group received minimal psychiatric input, i.e. mood stabilisers and outpatients follow-up. The therapy group received up to twenty sessions of CT plus minimal psychiatric input. There were no significant differences between the two groups in terms of demographics or the number of previous bipolar episodes.
At the end of therapy, intention to treat analysis revealed that the therapy group had significantly fewer bipolar episodes, number of days when subjects were in bipolar episodes and better medication compliance.
Moreover, subjects in the therapy group had fewer episodes of bipolar depression and number of days hospitalised. The therapy group also had significantly less fluctuation according to the Activation subscale of the Internal State Scale that subjects returned monthly.
The therapy group had significantly reduction in BDI scores over the six months. When the therapy dropouts (fewer than six sessions) were excluded, the therapy group also had significantly fewer hospital admissions and fewer hypomanic episodes.
This study replicated our earlier pilot study.
next: Choosing a Doctor to Treat Bipolar Disorder
~ bipolar disorder library
~ all bipolar disorder articles
APA Reference
Tracy, N. (2008, October 17). Cognitive Therapy for Bipolar Affective Disorder, HealthyPlace. Retrieved on 2023, December 5 from https://www.healthyplace.com/bipolar-disorder/articles/cognitive-therapy-for-bipolar-affective-disorder
Last Updated: April 6, 2017